Top-Rated Organizations Working to Get Healthy, Fresh Food to Everyone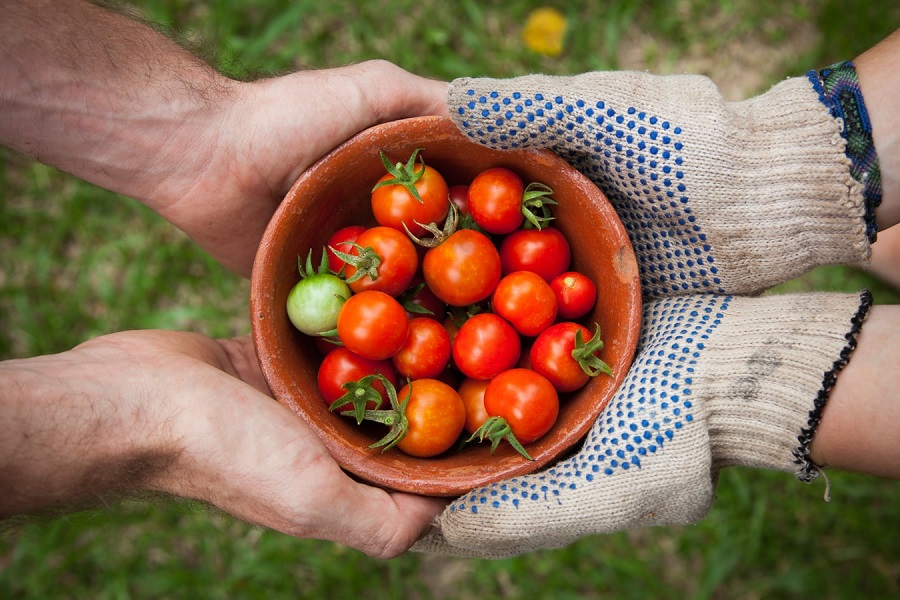 Agriculture is the art and science of raising livestock, cultivating the soil, and growing crops. It is the base of all of our food groups and essential for human life. As cities grow more and more populated, the farm communities of the United States and the rest of the world seem like different planets to many people.
We depend on farms for our food, so it's important to help make sure that they are succeeding. These seven organizations are helping in many different ways, from encouraging more local community gardens to helping farm animals to fighting for better policy in the agricultural space. It's important work and they are able to operate thanks to people like you.
Scarborough, ME
Originally called Kitchen Gardeners International, this organization started as a place for people to learn how to grow more of their own food. They have recently shifted to become an important resource for public food garden projects. By allowing communities to apply for grants and utilize their online tools, they are helping people start public food gardens all over. They have funded more than 1,300 garden projects that have provided 675 tons of food for more than 400,000 people.
Working with SeedMoney helped us empower a group of 10 Ebola-affected women who had no source of income and food security. The garden project has given the women some level of food security and source of income. They are now able to provide food for their children and other family members, plus send their children to school.
Canton, OH
Located in Stark County, Ohio, this nonprofit is determined to help fight hunger within the local community. They built the organization based on observations about food issues — most importantly, the lack of fresh produce and healthy options within their local grocery stores. By working to connect growers, producers, and consumers, they are able to create a better food system that includes more locally sourced and affordable items.
Tom and his team have been delivering fruit to us every month at the end of the month. They are always on time and the produce is always delicious. We can't thank them enough for all the hard work they do at StarkFresh.

Several of us have also volunteered at StarkFresh and we are so impressed with the great things that have been put in place.
Oakland, CA
This incredible nonprofit aims to end the injustices that cause hunger. They have resources that have analyzed the global food system and their action plan involves political transformation. That means activism, social movements, research, education, and working for systemic change are all part of the work they do. It's all about publicizing the success of people who are pursuing the dream of local, sustainable food systems.
I have always been impressed with the quality of publications they produce, and the way their work gets to the heart of the matter. It made a big difference to my understanding of the complexity of situations when I was a freshman in college, which has affected the way I am able to make an impact today. They are an amazing group that deserves top support.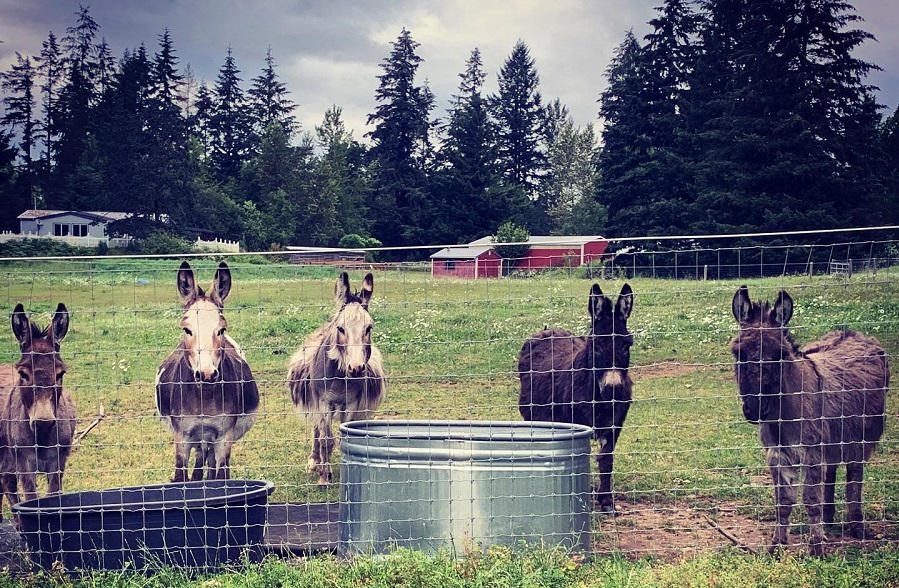 Rainier, WA
Farm animals are an important part of agriculture, but there are many that don't end up in the right place or with the right people. Black Dawg Farm and Sanctuary works to rescue and rehabilitate farm animals. They also spend time and energy educating the public about these incredible animals and the care they require. Making sure people have time to learn about and observe animals up close helps form bonds that will be memorable and help them become allies for animals in the future.
We brought our grandkids to the farm and it was truly a blessing for all. Almost magical! Learning the names of all the animals and hearing their stories of how they came to the sanctuary to live out the rest of their lives made us feel more bonded to them! A very memorable experience! I personally bonded with Clyde the goat, my daughter-in-law and a friend of mine felt drawn to Trooper the horse. Our "littles" just couldn't get enough. Tom and Kelly Lapham have MORE than hearts of gold!
Watsonville, CA
Using a 150-acre working farm, this nonprofit empowers families and kids to build and sustain systems that provide healthy food. They offer programs to educate and help transform relationships with food and farming. The programs include camps, tours, field trips, workshops, and more and reach kids from all over the Bay Area. Community sourced agriculture boxes are another offering for local families to get produce fresh from the farm.
Farm Discovery at Live Earth immerses children in the dynamic world of organic farming, giving them an opportunity to learn about food and nature using all five senses. Their fun and memorable experiences on the farm inspire and empower them to be stewards of our natural environment and informed participants in our food system.
Westwood Hills, KS
This nonprofit works with communities in Mali to strengthen public health. Their main focus is on providing clean water, but they also support small-scale farmers within the communities. One of their big projects right now is working on a bridge that will allow the female farmers in the community to safely get their crops to the market. Grown out of a friendship from two sides of the planet, this organization operates with little overhead and does some incredible things for a community in need.
Simple in design and elegant in execution, the Wash Project is an exemplar for what a small NGO can be. Its impact is multidimensional and purposeful: improving public health, economic development, and community development in an interconnected way. From a donor's perspective, it is ideal. Structural costs and overhead are very low, maximizing the donor's return on investment.
Not all farmers drive tractors and live in Middle America. It is important to know where your food comes from and make sure to support your local farmers and markets whenever possible. Consider volunteering or donating to make sure that communities all over the country and the world have fresh, healthy food available to them. And thank a farmer for their hard work.